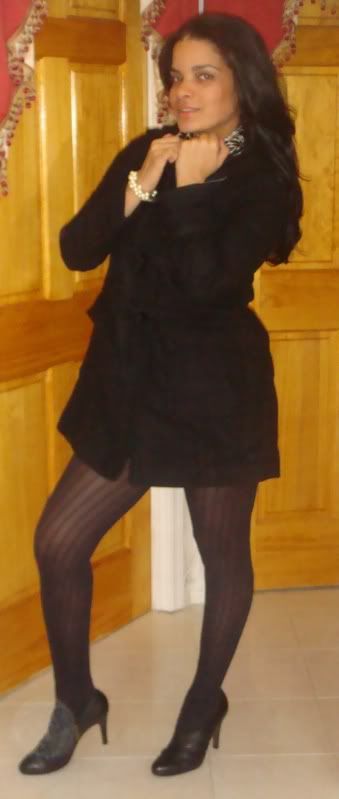 It's crazy how once your life seems to be connected to someone else's it's not about just YOU anymore. Every experience for simple that it might be, you want to share every sec with that person. I was out with my girl friends tonight trying a new restaurant for the 1st time but I had my "4ever Crush" on my mind the whole time. I wanted him to share that moment with me, just like every other moment of my LiFe!
Every day I'm aware of how amazing it is to have a special someone. I appreciate the days in which I'm remembered of how GREAT it is to have someone who makes you feel even more alive.
I LOVE TO BE IN LOVE!
H&M dress, Express patterned tights, Report Signature Booties, H&M scarf, Gap coat and J.crew pearl bracelet